Pray BFF#17 January 29, 2002

Dear Prayer Team,

A little analysis is good for the soul, that is, unless you happen to be Enron or Kmart. Actually, even in the case where people or companies are living in failure, examination allows us to benefit from gaining God's perspective. So begin the Beatitudes, "Blessed are the poor in spirit, for theirs is the kingdom of heaven." (Mat 5:3)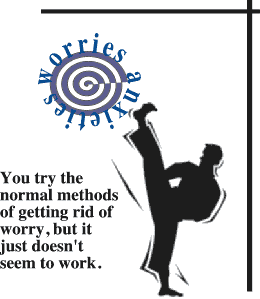 We are humbled to see God greatly blessing the most simple work of BFF.
We are a new ministry.
Although the vision began in early November of 2000, our first web site finally was up and running in March 2001. The ministry is still a "baby"!
We are a dependent ministry.
We have no backup. No elaborate plan. No sure forecasts. We are very dependent on God to lead, provide and protect what is to be done. Wisdom is from God. BFF would dry up in a moment if this generous reservoir was cut off .
We are a faith ministry.
We get by with what God provides. We have a staff of God and one. We pray and labor.
We believe one of the major reasons for BFF's advance is because of your support in prayer. We have seen some astonishing answers to prayer in the last few weeks. We stand in utter amazement at how God reveals His wisdom. This is a special generation where God's truth is being unleashed. We do not yet realize what difference this will make. We are seeing real advancements of God's mission on earth.

I would like to share with you some surprising and exciting data from a recent study of BFF's web site. Yesterday we actually reached a monthly average of 150 page views per day. This is several months earlier than expected. In fact the last few days have generated a surprising number of page views - more than 300 each day. We are humbled by God's mighty work .

What are the most frequently viewed pages? I was surprised to see that the most popular web pages were actually the section on overcoming homosexuality and homosexual tendencies. Perhaps this is because there is such a desperate need for material in this area. Christians are confusing people rather than bringing people to God's truth. "How does a husband love his wife?" is another popular web page. The sections on fear, worry, anger and 'Abiding in Christ' are in hot competition with each other. Discipleship material pages are also well visited.

What was another great answer to prayer?!
We were taping the live seminar on Overcoming Anxiety, but then experienced loud and distracting competition with a group next door. I could not see any way to resolve the issue. But you prayed and the distraction was gone by this week,. God did this in answer to prayer .

Please keep praying! We are thankful to God for marvelous answers to your prayers. We are dependent upon your ministry of prayer.

Thanks to God!

Requests to God


Praise God that the next door distraction is gone!


Praise God we have already reached the 150 page view goal!


We thank the Lord that the monthly pages viewed is already more than any previous month with 1 week left to go.


We thank the Lord for the 3 men that stepped in to help with taping during the time the one key brother and his equipment is out of town.


Increasing opportunities to minister to people .


Linda is fully back on her feet. Our family health has been fine!


Several individuals have approached me indicating a willingness to help in very specific areas.

More readers are good. Our goal is to touch not only the mind but the heart. May God's Spirit convict hearts and lead people to true freedom in Christ. Many people are facing very difficult problems.


Pray for guidance on whether to put effort in to teaching the 'Overcoming Anxiety Seminar' live or to simply provide the materials.


Paul's "Truth not Lies" series on "The Godly Man" is due in just a few days. He has much work to do.


Paul's upper back has been bothering him. He will not be able to work much if it gets worse.


Pray for guidance as Paul thinks about involvement in training others in our local church.


Paul needs wisdom and time to learn how to put the seminar into movie format (interweaving video, sound and slides).


May God really set people free from anxiety through the seminar.
Mailing list
How does it work?
Remember you don't need to do anything if you do not want to change anything.
If you receive this letter, you are already subscribed.
If you want to change the way you receive our mailing list there are three options:

A If you want to get off the mailing, follow steps below:
Send an e-mail addressed to: PrayBFF-request@foundationsforfreedom.net
Write in heading: unsubscribe
Send. That's all.

B If you or a friend want to join the PrayBFF listing:
Send an e-mail addressed to: PrayBFF-request@foundationsforfreedom.net
Write in heading: subscribe
Send. That's all.

C If you want to change your e-mail address, you need to send 2 e-mails:
(1) Unsubscribe old e-mail (do as in A: send from old e-mail address)
(2) Subscribe new e-mail (do as in B: send from new e-mail address)

A If you want to get off the mailing, follow the steps below:
Send an email addressed to: PrayBFF-request@foundationsforfreedom.net
Write in heading: unsubscribe
Send. That's all.

B If you or a friend want to get on the mailing list, follow the steps below:
Send an email addressed to: PrayBFF-request@foundationsforfreedom.net
Write in heading: subscribe
Send. That's all.

If you want to change your email address, you need to send 2 E-mails:
(1) Unsubscribe (do as in A: send from old email address)
(2) Subscribe (do as in B: send from new email address)