We all start at the same place of defeat. We have no purity to boast of.
We have our weaknesses and broken lives to face. We wish we were not here, but in fact we find many others are also in a similiar situation.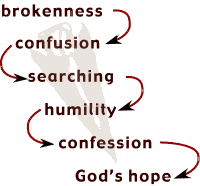 Difficult down cycles precede the upward ones.