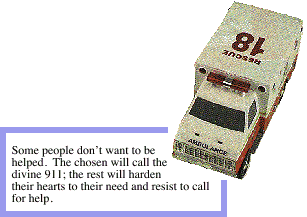 We should note that the apostle Paul is doing two things in this section. He is both theologically defending his preaching to the Gentiles and again reminding the Jews that they are saved only by grace not by virtue of their nationality or works. Paul is legitimizing his call to the Gentiles as well as trying to win the Jew back to God.
Summary of Romans chapters 9-11
I. Clarifying the Identity of the True Israel (9:1-13)
II. The Means Jews and Gentiles become Part of True Israel (9:14-29)
III. The Jews' Rejection of the Messiah & the Gentiles Acceptance (9:30-10:21)
IV. God has not Forgotten Israel (11:1-32)
A. God has not rejected the few chosen Israelites (11:1-10)
B. Greater blessings will come upon all if ethnic Israel returns (11:11-15)
C. The Gentiles are now being grafted into Israel's olive tree (11:16-24)
D. Some but not all of the Gentiles and Israel will be save
Discussion of Romans 10:16-11:10
Romans 10:16
If the gospel was supposed to be preached to all the nations, they should all believe, right? No. (Isaiah 53:1).
Verse 16 and on is sometimes thought to speak about Israel, but the context is the nations. It is only until verse 19 does Paul come back to referring specifically about the Hebrews.
However, they did not all heed the glad tidings; for Isaiah says, "LORD, WHO HAS BELIEVED OUR REPORT?" (Romans 10:16).
Romans 10:17-18
If they don't all believe, then we don't have to preach to everyone, right? No again. (Psalm 19:4).
"The universal revelation of God in nature, was a providential prediction of the universal proclamation of the gospel. If the former was not fortuitous, but founded in the nature of God, so must the latter be. The manifestation of God in nature, is, for all his creatures to whom it is made, a pledge of their participation in the clearer and higher revelations." - Romans by Charles Hodge, p. 349.

So faith comes from hearing, and hearing by the word of Christ. But I say, surely they have never heard, have they? Indeed they have; "THEIR VOICE HAS GONE OUT INTO ALL THE EARTH, AND THEIR WORDS TO THE ENDS OF THE WORLD." (Romans 10:17-18).
Romans 10:19-21
But you can't blame Israel for not preaching to the nations, can you? How could they have known? (Deut. 32:21; Is 65:1-2).
What is it that Israel didn't know in verse 19? It is not clear.

Because of the following statements, it probably is not the gospel but rather the fact that the Gentiles would believe. The arguments in verses 19-21 in fact are further proof that the nations would hear the gospel.
But I say, surely Israel did not know, did they? At the first Moses says, "I WILL MAKE YOU JEALOUS BY THAT WHICH IS NOT A NATION, BY A NATION WITHOUT UNDERSTANDING WILL I ANGER YOU." And Isaiah is very bold and says, "I WAS FOUND BY THOSE WHO SOUGHT ME NOT, I BECAME MANIFEST TO THOSE WHO DID NOT ASK FOR ME." But as for Israel He says, "ALL THE DAY LONG I HAVE STRETCHED OUT MY HANDS TO A DISOBEDIENT AND OBSTINATE PEOPLE." (Romans 10:19-21).
Romans 11:1-4
Does this mean God has completely forgotten the Israelites? No, no indeed!
(e.g. Paul & Elijah; c.f. I Ki 19:18; II Ki 19:4).
Our conclusion is not that Israel was completely rejected but along with the former arguments of election and being foreknown, that there is a remnant among the Jews. We should not be surprised to see the hardened hearts of many Jews. We might have a difficult time reconciling man's will with God's choice, but clearly we find that Paul the apostle, and even more important, God Himself, clearly had no problems.
I say then, God has not rejected His people, has He? May it never be! For I too am an Israelite, a descendant of Abraham, of the tribe of Benjamin. God has not rejected His people whom He foreknew. Or do you not know what the Scripture says in the passage about Elijah, how he pleads with God against Israel? "Lord, THEY HAVE KILLED THY PROPHETS, THEY HAVE TORN DOWN THINE ALTARS, AND I ALONE AM LEFT, AND THEY ARE SEEKING MY LIFE." But what is the divine response to him? "I HAVE KEPT for Myself SEVEN THOUSAND MEN WHO HAVE NOT BOWED THE KNEE TO BAAL." (Romans 11:1-4).

Romans 11:5-10

But if God dealt with the Jews by works, then they would have all been judged. But since God's choice made sure some were saved, it is by grace and not by works anyone is saved. Being a Jew would be a liability because of their disobedience; their judgment is deserved and even prophesied. Right! (e.g. Is 29:10; Ps 69:22-23).

In the same way then, there has also come to be at the present time a remnant according to God's gracious choice. But if it is by grace, it is no longer on the basis of works, otherwise grace is no longer grace. What then? That which Israel is seeking for, it has not obtained, but those who were chosen obtained it, and the rest were hardened; just as it is written, "GOD GAVE THEM A SPIRIT OF STUPOR, EYES TO SEE NOT AND EARS TO HEAR NOT, DOWN TO THIS VERY DAY." And David says, "LET THEIR TABLE BECOME A SNARE AND A TRAP, AND A STUMBLING BLOCK AND A RETRIBUTION TO THEM. "LET THEIR EYES BE DARKENED TO SEE NOT, AND BEND THEIR BACKS FOREVER." (Romans 11:5-10).