The Properly Functioning Cell Group
What is it that makes our meeting together special from other groups?  Clearly, it is the presence of the Lord.  Matthew 18:20 says,
"For where two or three have gathered together
in My name,
there I am in their midst."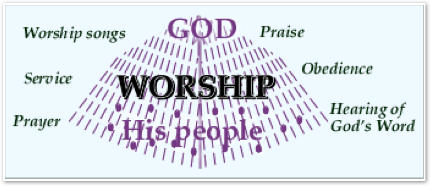 We, God's people, must live in our Lord's awesome presence. As His humble people we are ready to hear and do His Word. We love God not the world.  We confess our sins. We adore His great name. We are sensitive to the Spirit's leading and purpose rather than our own program.
Disciples which are greatly excited about the presence of God in their worship and ministry times.
Disciples which understand holiness is not conformity  to other people's standards, but possess an ever–growing inward desire to know  and do God's will.
Disciples which actually pray regularly and consistently. Prayer above all its other functions is essentially our communication with God and willingness to live our lives in His presence.