After viewing twelve difficult and tragic circumstances in the lives of Joseph, his brothers, and Jacob, we now look at a dramatic conclusion and application for Genesis 42-47.
Conclusion to 'Handling Disillusionments'
Disillusioned men and women will often rail against God. They see suffering and injustice. They accuse God of powerlessness, lack of compassion and even being unjust.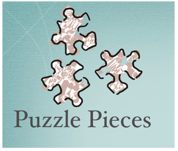 These opponents of the Lord are desperately trying to resolve their inner problems, but these kind of 'solutions' do not bring them closer to an answer. Only faith can strengthen our relationship with God in these trying times.
God alone has the answers and will reveal them in the end. The Lord prides Himself in the very things man accuses God of not having: omnipotence, sovereignty, compassion and sense of justice. The solution is waiting for God to unwind the story.
Can we explain the way Job was stripped of his wealth and family? Can we happily tell others how Daniel was made an orphan, eunuch and shipped far away from all that was familiar? Can we comfort Joseph in the midst of his trials that there was a greater reason for his brothers' desire to kill him and separate him from his beloved daddy? These are explainable if we give it time. God will show Himself as just. The real question is not if we fully understand what we are going through right now but whether we can trust God to fully resolve our deep inner anguish from what we and others around us have experienced in life.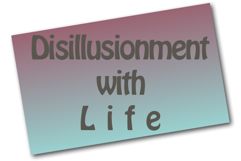 Give it time. Focus on your responsibility in your given situation. Clarify your mission. Trust God. You will, like Joseph, see God's glorious way of resolving the crimes of man. Disillusionment does not come from rightly perceiving things but by questioning the truth as revealed in God's Word.
Our troubles and crises are pieces of the larger puzzle. We need to trust God according to His promise to work out all things together for good to those who love and serve Him (Romans 8:28). He is faithful, and we need to trust Him in His time to show us the whole puzzle. But even if we do not it while on earth, and sometimes God does not show us the whole puzzle here (e.g. Abraham did not see promises fulfilled but he believed (Hebrews 11:13), we will one day see it all.
Recognize that obstacles in life can be used by God to train and mold us for greater effectiveness.
Affirm that God's plan is the most optimal and His timing is always the best.
Understand the proper perspective on forgiveness.
This concludes the study on Genesis 42-47 on Joseph, his brothers and Jacob's handling of disillusionments. Please read on (1) Joseph: An Example of Faith and Forgiveness or (2) the reason a huge portion of the Book of Genesis is written around the story of Joseph.
________________________________________________________________