Pray BFF Letter #313
Aug 30, 2018
Lots of Preparation!
Dear Prayer Partners,
Next Wednesday (Sept 5) I leave for Singapore and Philippines. I have much to get ready while I continue my activities like teaching at church this Sunday (on Isaiah).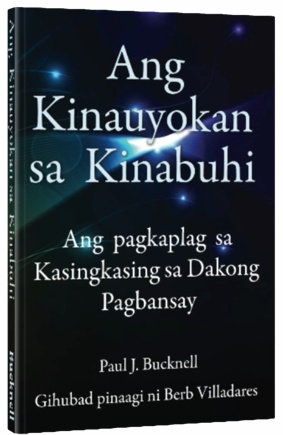 Much preparation, though, has been completed. Just today I received some printed copies of The Life Core (300 pp) of our new translations into Cebuano - a southern Filipino language. I had to convert about 30 pictures into their language (the translator supplied the translation).
Pray for us step by step—4 steps altogether on this trip.
Step #1 in Singapore (Sept 7-9): meeting up with Singapore families who have further questions about being good parents. They have already, as a group, gone through our Chinese parenting book. (I also have numerous other personal meetings.)
Step #2 in Davao (Sept 11-13), Philippines: Holding a seminar on Moral Purity for pastors and Christian leaders.
Step #3 in Bacolod (Sept 14-16), Philippines: Training younger leaders in a church on how to meditate on God's Word. I got the assignment late, so busy working on these (8?) messages and exercises.
Step #4 in Manila (Sept 17-18), Philippines: Special meeting with key leaders on a strategy for building up the church in the Philippines with BFF resources.
Praise:
The Life Core in Cebuano is now in paperback in time to bring.
Final plans are almost done.
Been able to work on the new website some.
Kathryn's new job at a florist near our church is doing well.
Please pray for:
I leave Wed, Sept 5th for Singapore and Southern Philippines. Prayer for safety, grace, and good health is much needed. Adjustment to preaching in the heat.
Still preparing a number of messages needed for the Philippines.
We still need about $2,400 for this trip.
BFF funding is low this year (about 55%).
Teaching Isaiah this Sunday.
Keep prayer for Linda (her birthday today) and the family. Daniel, Isaac, and Rebekah will have started school/college by next week.
Paul
Rev. Paul J. Bucknell, President, Author, and Instructor
Biblical Foundations for Freedom
---
Email: pb@foundationsforfreedom.net
Phone/text: (+1) 412*398*4559 (Mobile)
3276 Bainton St, Pittsburgh, PA 15212 USA
BFF Facebook: www.facebook.com/Biblical-Foundations-for-Freedom-BFF-209924859048429/
Paul's Twitter: @PaulJBucknell
Donations
Visit our Square account: mkt.com/bucknell where you can use your credit card to order or make a donation. BFF is an official 501(c)(3) nonprofit religious organization and able to offer tax deductible receipts for contributions in the United States. All orders go to BFF.
Please note 'STM' if for the mission trip or 'Love' for the Love Fund.

Join our Prayer Listings
---
Biblical Foundations for Freedom