---

Pray BFF Letter #229-E Thursday, August 25-27, 2013
Emergency Need
Dear Prayer Partners,
August 25th, 2013
Dear All,

Just received a phone call from India, from Pastor J. (5:20 pm EST in USA).

His wife just had an emergency surgery due to a tubal pregnancy gone bad (or some related complication).
Her life was "only 10% there" the doctor said. She now seems a bit better but still in ICU there in India.

Pray for her life and associated needs.
He is coordinating the marriage/family seminar there.

Thanks, Paul

August 27th, 2013
Prayer update on Pampa's situation.
Pastor J. says, "Thanks a lot for loving us so dearly and it was all of your prayers that the Lord has restored her life...."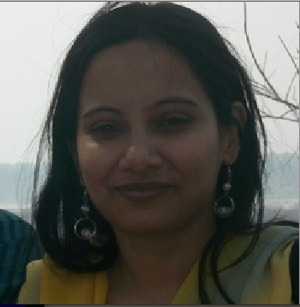 The oxygen mask came off yesterday along with the drain from her stomach.
He, in an earlier note, speaks of how God wonderful answered prayer by saving her life.
"The miracle was, when the main doctor came out from the operation theater middle of the operation and asked me for four bags of blood for which my brother had already to collect them from the blodd bank... that doctor told me that 'she is collapsing and she is having just 10% of her life' .... hearing this I was not in myself.
Standing in between life and death, it was impossible though every time tried my best looking at our Father who is also the captain of our life. My wife is always a silent inspiration and who always released me for His vineyard and soul winning task, supporting me always with her deeply rooted prayer life. Imagining a life without her presence at this stage, when I need her the most with me, was next to impossible.
Normally none of our brothers has ever seen tears in my eyes but yesterday evening ....... better you ask some of our brothers in the ministry... I was literally begging 'Lord, give me one more chance to live with her'.... I know, I am not a perfect husband but I needed her very much in my life and our daughter needed her."
He continued stating how it was awesome seeing how God provided a ride in the pouring rain for someone to get the 4 bags of blood from the blood bank and for 12-15 friends who just 'happened' to come that could donate their blood (to pay back the blood bank). Again quoting,
"And you all prayed and Lord heard the cry of your heart. We even needed a vehicle for collecting blood from the blood bank, cause it was raining and driving two wheeler was very difficult. All of a sudden I saw a friend of my friends, came to see my wife with his family driving his fournwheeler and whose vehicle was used for the same purpose, more than 12 - 15 friends came forward to donate blood immediately in order to complement the blood bags that we took for my wife from the blood bank. I know that they all were God's sent angels and in fact you all are angels to our lives. and once again thank you very much...."
And so we give thanks to the Lord and yet keep praying. Pastor J. wants to go on with the seminars. He asks for grace to return home with his wife so he and another can work on the translations of the handouts. Do also pray for the hospital costs totaling about US$530.+
So our plans to leave on October 4th remain the same.
Thanks so much. I remember praying so much to find the right wife.
In Christ's Majestic Service,
Paul J. Bucknell
Biblical Foundations for Freedom
Releasing God's Truth to a New Generation
Rev. Paul J. Bucknell
President & Instructor
............................................................................................
3276 Bainton St.
Pittsburgh, PA 15212 USA
Below are the same prayer requests as on #229

Praise!
God has opened the STM door to India and Nepal.

Almost finished with the digital version of our new book.

Praise the Lord for good connections as mentioned above!

While taking Allison back for her senior year and to her first apartment in Tennessee, Linda and I stopped in Louisville, KY to celebrate our 35th anniversary (belatedly).

God seemed to provide a good youth retreat.

Allison has received promise of some extra financial help for her college expenses.
Pray!
With three seminars In India and Nepal, we will need to raise a substantial amount of money for this mission trip. Pray that the funding and many details come together.

That I will finish the work to publish our new book: Redemption Through the Scriptures.

We agreed to teach an English parenting class this fall at our church.

I will be teaching the first two classes of the new adult Sunday Training class, "Discovering God through the Psalms" starting Sept 1.
Thanks so much for your prayers!
PLEASE NOTE:


BFF is an official 501(c)(3) nonprofit religious organization and able to offer receipts to contributions in the United States. Address your financial support to Biblical Foundations for Freedom (BFF, directly to us). All designated funds go to the general fund, but specified gifts are allowed: STM (overseas training), Love (helping overseas pastors/ Christian leaders and families in need). Thank you for your kind giving!
Paul
Rev. Paul J. Bucknell, President and Instructor
Biblical Foundations for Freedom
____________________________
Email: pb@foundationsforfreedom.net
Phone: (+001) 412-398-4559 (Mobile)
3276 Bainton St, Pittsburgh, PA 15212 USA
Subscribe or unsubscribe to BFF mail listings
---
Biblical Foundations for Freedom