Pray BFF#23 May 14, 2002

Dear Prayer Team,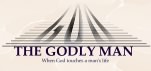 New Developments at BFF
The monthly Godly Man series has been produced for almost 1 year now. Each edition has integrated biblical, theological and practical aspects of Christian living. Our goal is to encourage men to be godly. Please pray with us as we consider these changes:
1) Merge the present listing into a biweekly update email letter that keeps people informed on new BFF material.
2) Develop more smaller series rather than fewer larger projects.
3) Form an advanced discipleship course using the present materials.
Please pray for us as we discern the most effective way to build up God's people through God's Word. This upcoming mini series will be on building up godly marriages. The world has been systematically destroying Christian marriages because we have neglected several important principles.

Roman Bible Study series at last!
Nothing like unfinished projects! From special requests, we had the first and the last sections of the Book of Romans up on the web. We are thankful for the extra 2 hours to finish converting and uploading the last Roman Bible Study questions.

ALERT!
The reason for a lower number of people using the BFF web site has been a major search engine (Google.com) suddenly censoring or eliminating BFF from their listings. Although our readership is still doing well, new contacts are harder to find BFF's material.
Thanks to God!

Requests to God


Thanks for giving ideas on marriage and parenting material.


Praise God for the readying of eight sessions for the web from the Overcoming Anxiety Seminar. The latest was 'Handling Extreme Anxiety.'


Thanks for how God is using the 'Life Shine Ministries' to reach the unreached people in India.


Thankful for the special discipleship sessions and training discipleship materials that have come out from meeting with my son.


Thank the Lord for the brochure is almost ready.


Praise the Lord that Paul and Linda's marriage has been beautifully growing in answer to your prayers!


Praise the LORD for good health and general care for the family.


Thanks for special grace to teach an overview on Ezra.


Pray for God's use on how to most effectively use the nearly ready brochure 'Overcoming Anxiety' material.


Ask God that BFF would be reenlisted on the Google search web site. We are looking for 500+ pageviews a day this year.


Paul has only two more Anxiety seminar sessions to reformat and load on to the web.


'Pray for the mini marriage series that is soon coming out.


Pray for a guidance and wisdom in organizing a discipleship course.


Pray for the Holy Spirit to raise up thousands of godly men throughout the world through BFF.


Still waiting for communication about the Indian Discipleship Training Center to confirm God's will on involvement.


Pray for Paul as he audits an intensive course on Calvin the last week of May. He is hoping to gain insight from the past reformation to see the direction the Lord wants to bring His people today.