Biblical Foundations for Freedom
---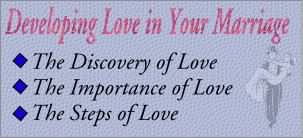 Married but not very happy? Always seem like your fighting? You need the ingredient of love!
This mini series will take you right through the steps of implementing love in your life and in your marriage.

THE DISCOVERY OF LOVE
Many marriages are running on human love. This is why they are failing to bring the fulfillment they were supposed to. Discover the difference between human and divine love.

THE IMPORTANCE OF LOVE
God's love sounds great. But how does one bring it into ones own life? See here how we can choose love.

THE STEPS OF LOVE
Once love is ignited in your own heart, try it on your spouse! We go through seven practical steps.

Study Questions on Developing Love Series
Study questions for each of the above pages. Free to copy and use!



Three challenging messages:
• The ultimate purpose for living
• The Biblical perspective of drinking and drugs
• Gaining True Intimacy with God
Psalm 8 Experiencing God's Glory through an Examination of the Self-esteem Movement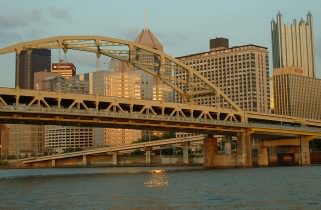 Psalm 8 enables us to experience the glory of God and examine the self-esteem movement. In order to appreciate and live for God's glory, we must make room by eliminating wrong notions associated with the self-esteem movement. Psalm 8 features 3 arguments of man's fraility against God's glory.
Get a new perspective on your faith from the Gospel of John!
John 2:1-11 The Great Transformation
What are two big misinterpretations of this passage where Jesus makes water into wine? What is the biblical way of presenting the approach the young should take toward drinking and taking drugs? Find out the true purpose John had for this first miracle of Jesus.
John 2:12-25 Opening Up Our Lives to God
Our intimacy with God can go only as deep as our sin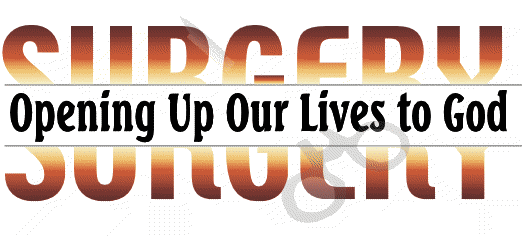 is put aside.
Why did Jesus really cleanse the temple? God's purpose is to encourage you to grow in your intimacy with Him. Revival begins with us. God has already done everything needed! Message | Study Questions

Put this address in your browser for the link:
https://foundationsforfreedom.net/latest.html

We welcome your honest suggestions so that we can
better serve your pursuit for godliness.

In Christ's Majestic Service,
Paul