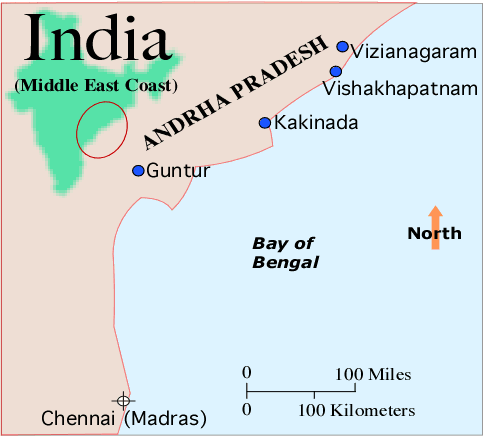 The Lord is chiefly interested in training us. This training is often perplexing to us, however. We are waiting upon the Lord to provide enough money to go to India.
When I go through times like this, I feel like saying, "Why does it have to be so hard?!" But of course, it is only hard when I don't have God's perspective. Remember when Jesus was about to feed 5000 people? He knew what He was going to do. He simply put the disciples in a great quandary when He asked them what they were going to do? (John 6:1-6)
$12,000 seems like a lot of money but when you consider the benefit to each of these pastors or church planters, it doesn't seem like much at all. For US$20 we get to feed, provide board and teach each of these 600 full time workers 6 times a day for 3 days. For an additional US$5. (6005=US$3,000) we get to equip each of God's servants with a volume of relevant materials in their own language (selected translated BFF materials). These pastors live on the edge, many of them have received no formal Bible training.
When I was seeking the Lord in prayer about this need, He showed me two things.
(1) If Jesus would provided food for 5,000 people to hear God's Word, would not God also want to further feed these pastors and evangelists out in the thick of battle?
(2) A faithful brother who has such a ministry to pastors says this,
Pastors in these continents are so discouraged and wounded. We bring them to our meetings by bus. We feed them and give them two days and three nights of worship, felowship and biblical preaching. It has proven to be a life-changing experience for most. Most cannot afford food or transportation.
We appreciate your commitment to us in prayer. Do pray that Philip (from our church) and I will be able to minister to them with God's annointing. Each day has six messages. The deadline for the needed money is fast approaching as we want to leave on September 22.
Paul has spoken in Chinese more than twenty times in recent months. This was another way God trained us. Will this Chinese training be done when this marriage seminar is over? We are not sure. Some have asked us to speak at other times in the future (in Chinese). You might wonder whether it is because Paul's Chinese is getting any better. Probably not! They are just so hungry to get God's truth in their hearts.
But more importantly, thanks to your prayers, many individuals have said that they have been helped by the parenting or marriage classes. We are thankful for a consistently large turnout. One sister caught us at the end of our last class said,
Not many people might say this but what you are teaching us is so valuable. Thank you so much. The teachings are simple and get right down to the basic truths that help us stand strong.