These are some commonly accepted beliefs about marriage. Which are true in your marriage?
Circle either Admit doing/thinking or Don't do/think (A , D ).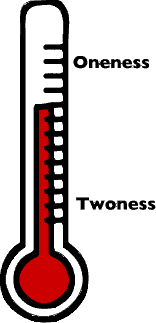 A D A good marriage is a 50/50 arrangement. (Gen 2:24)

A D One of the purposes of marriage is self-fulfillment. (Phil 2:3)

A D "I earned the money so I can spend the money." (Ecc 4:9-12)

A D Arguing is a normal means of communication. (Jam 1:19)

A D Each spouse has a leadership role in marriage. (Eph 5:23)

A D I am more courteous to friends than my spouse. (Col 4:6)

A D Disagreements about raising children cause us tension. (Ep 6:4)

A D It's sometimes okay to leave our conflicts unresolved. (Ep 4:26)

A D Arguing in front of the child teaches him conflict resolution. (Ep 5:22)

A D My anger gets the results I want. (Jam 1:20)

A D I must have time to myself to function well as a parent. (Gal 5:13)

A D We take turns getting our own way on various issues. (Zep 2:3)

So how did you do?
Now remember as you score, your real score is not what your marriage should be like but on how you now do and think about things.
For other similiar articles:
>>>>>
Husband's Special Guidelines if Wife is Unresponsive

>>>>>
Husband's Special Guidelines if He is Uninterested

>>>>>
Wife's Special Guidelines if Husband is Inattentive to Her Needs

>>>>> Wife's Special Guidelines if She is Uninterested

Read more exciting and practical articles on marriage. Just click on a link or graphic below.

---