Protection and Provision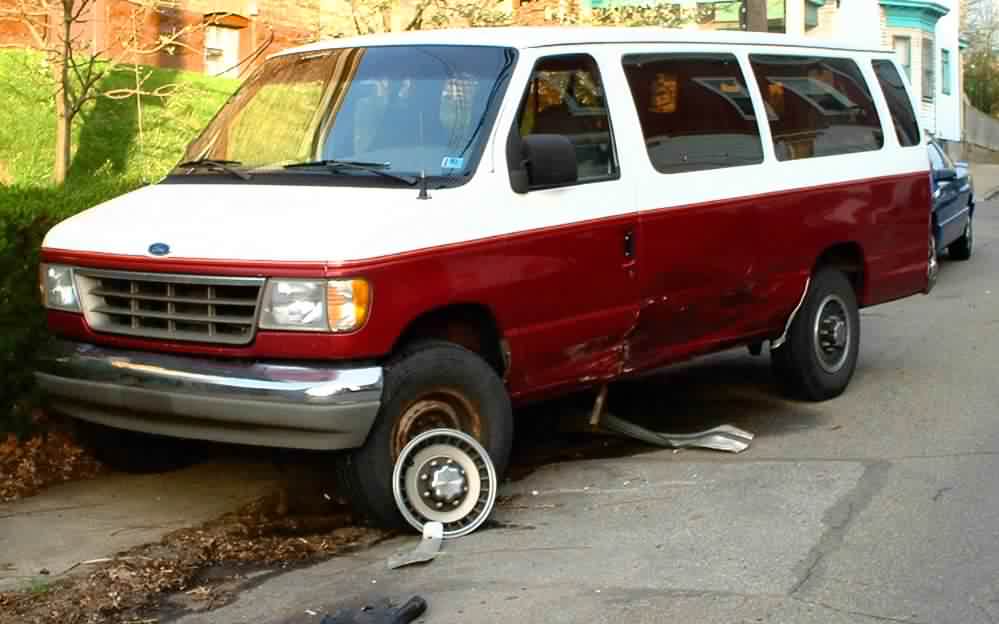 The Lord has a strange way of upgrading our belongings, or at least a few of them.
We told you in our last letter how God provided us with a new computer. That is a praise item. We are now in the process of upgrading our van. Last night a reckless driver smashed into our parked van (some rightfully call it a bus) and wiped out the whole left side. The driver side front wheel was totally disabled. It was towed away today. We will see how the Lord will work it out. Several of our neighbors who aren't even Christians have comforted us by remarking "He will make it work out for the best."
Teaching and Training
We sense the Lord increasing our expectation for what He is doing to develop a training ministry. One of the problems with seminary training is that it does not address a person's character flaws nor deal with life problems. When we look at the scriptures, however, we find that godly character is one of the most important qualifications! People choose seminary to get well prepared for ministry but that is often not the case.
Modern educational methods have ignored important things. Is this part of the world system that we have swallowed whole without chewing? (My little children do this sometimes!)
We are in the process of developing Advanced Discipleship Training materials that integrate character, theology, Bible knowledge and skills. We are really excited about its potential.
For example, we can imagine a group of men gathering together for a week or two to work through several sessions of this material. Right now Paul is refining one session for a one week training course. Pray for wisdom for him but also for the Lord to use these materials in a mighty way. We are not urgent but only want to follow the Lord's leading.
(Please contact Paul if you would like more information.)